Computing
Meeting Details
Meeting Day
Thursday (Please note the change)
Time
2.00 - 3.30
Frequency
Weekly Autumn and Spring terms
Location
Beck Community Centre
Co-ordinator(s)
Susan Heyes
What we do
Our aim is to encourage members to discover the potential of a personal device be it a laptop, tablet or smartphone and to use it with confidence.
We do not offer taught courses but, whenever possible, provide one to one support for finding your way around your device. Between us we can hopefully cover most areas. Members work at their own pace on whatever interests them. We have a team of tutors who are on hand to help. New tutors would be particularly welcome.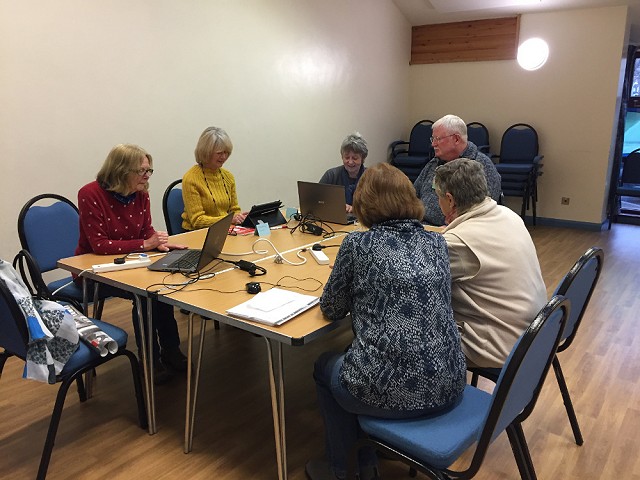 Favourite activities include: searching the internet, sending emails, building an address book and playing around with your photos.
Our meeting room has a high speed wireless internet connection.
Members range from complete beginners to more experienced users wanting to learn something new or brush up their skills. These days many of our pupils only need to come for a few weeks.
Classes are held at the Beck Centre at Heron Hill each Thursday afternoon from late September to the end of March. There is a charge of £1.50 per session.
Reports
COVID19
Susan has been helping members use Zoom and feels that, as most have found their own way round their particular devices, this group is unlikely to continue in its previous format. She considers the best way forward would be for tutors to be available online to answer questions and offer help.