Folk Music
Meeting Details
Meeting Day
Monday
Time
1.00 - 4.00
Frequency
Weekly
Location
Abbot Hall Social Centre
Co-ordinator(s)
John & Pamela Brown
What we do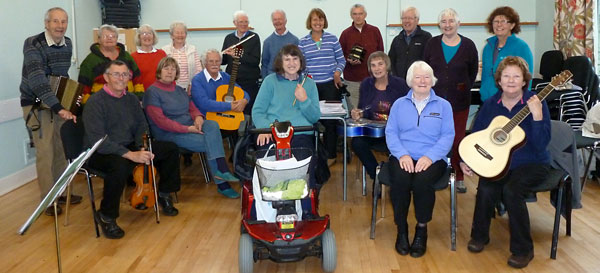 At 1 pm we have a workshop for instrumentalists who wish to go over tunes we will later play together.

Then at 2 pm we all join together and either play, sing, or just listen, in a sing-along of folk songs interspersed with solo, couple, or group turns from singers or instrumentalists who contribute to an enjoyable afternoon.

So far we have had the pleasure of the company of melodeon, fiddle, guitar, mandolin, concertina, flute, recorder and tin whistle players, some excellent solo singers and a back row chorus that join in with great enthusiasm.

Come along and join in. Refreshments at 3 pm. Charge £1.
Reports
COVID19
Folk music is postponed until further notice due to the coronavirus.