Italian
Meeting Details
Meeting Day
Wednesday
Time
10.00 - 12.00
Frequency
Weekly
Location
Castle Street Centre
Co-ordinator(s)
Margot Harvey and Ian Hatwell
What we do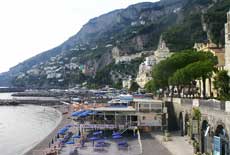 Our aim is to improve our conversational skills; we will be talking about what we've done during the previous week and future plans, items from the news, hobbies, holidays - anything that interests you.
The group would suit those with reasonable knowledge of the language, e.g. ability to use the past, present and future tenses / GCSE standard / 3 years of classes.
If the majority of the group are interested, we could use a text book for extra practice, to extend our grammatical knowledge and to stimulate discussion.
Reports
November 2018
No report received
August 2018
Next Meetings - September 12th to December 12th except October 24th
Our group will start again in September for those wishing to develop, rekindle, improve or keep up their Italian. Over the last year the structure of sessions evolved so that we now enjoy a variety of ways in which to converse – large group, small group, prepared, or improvised not forgetting the highly successful Scrabble. We look forward to getting together again for our relaxed, informal get togethers and of course are happy to welcome new members.
As ever it would be extremely helpful if you could let me know prior to September if you will not be returning. Mille grazie!
May 2018
Next Meetings - April 4th, 11th, 18th and provisionally May 2nd, 9th, 16th & 23rd
We have enjoyed a lively term with lots of chatting in small groups and some entertaining general discussions on a variety of topics, as well as hearing many interesting individual contributions. As we approach the summer and the lure of travelling, it is possible we may have just a short 'term' (see above) but we do have the option of continuing in May should there be sufficient demand.