Italian
Meeting Details
Meeting Day
Wednesday
Time
10.00 - 12.00
Frequency
Weekly
Location
Castle Street Centre
Co-ordinator(s)
Margot Harvey
What we do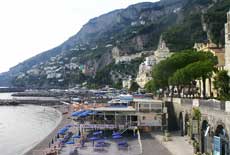 We meet to try to talk Italian! This is not a taught group but Ian is on hand to clarify grammar, common usage and any queries we may have. The group is probably not suitable for absolute beginners, but there is a wide range of linguistic ability and the atmosphere is informal, friendly and fun!
The format is mixed – sometimes a whole group discussion on a prepared topic; often we take turns to talk about something of interest (prepared or improvised); at other times we split into small groups of 3 or 4 to chat; occasionally we play Italian Scrabble or do crosswords – in fact we are open to anything which helps us improve our listening and talking skills, and widens our knowledge of the amazing country that is Italy.
If you are interested in joining us do get in touch, but if you are not rejoining this year please let me know – grazie!
Reports
MARCH 2020
By April 14 we will have had 50 online Zoom sessions and have brought together 14 members to enjoy group and one-to-one conversations and quizzes stimulating our knowledge of the Italian language, geography and culture. Our sessions have provided a sociable and entertaining diversion from life under lockdown.