Norwegian
Meeting Details
Meeting Day
Wednesday
Time
10.00 am
Frequency
Twice a month
Location
Member's home
Co-ordinator(s)
Tony Miley
What we do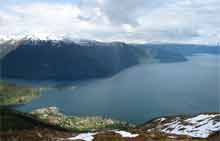 Our purpose is to be able to understand, speak and read Norwegian, using source material from text books, tape courses and books which the coordinator has accumulated over the years, together with internet extracts.
If you can speak Norwegian and would like to join this group contact the co-ordinator.
Reports
August 2019
Since the start in 2006 the group has recently celebrated its 300th meeting.
After all this time the standard is quite respectable. However this does not mean that newcomers are unwelcome, 2 of the group have started recently and are doing well.
May 2019
Meeting Dates - May 1, 15, 29, June 12, 26, July 17, 31, August 14, 28
November 2018
Meeting Dates - Jan 9 & 23, Feb 6 & 20, Mar 6 & 20, Apr 3 & 17